Snowmaking report from Alta Badia
Real time information about snowmaking on the pistes in Alta Badia
Alta Badia and its perfectly groomed slopes stand for great skiing pleasure, progress and innovation.

And in the perspective of progress and innovation Alta Badia, in collaboration with Skicarosello Corvara, has developed its own special system which makes it possible to check the snow production and the snow conditions on mobile devices or on the PC in real time.

A computerized data collection gathers information about the snow production, the snow caterpillars and the advancement of their work in the preparation of the slopes.

Subscribe now to our snowmaking report and we will keep you completely up to date about the progress of work on the slopes. Once you have registered, you can decide for yourself how often you wish to receive the information.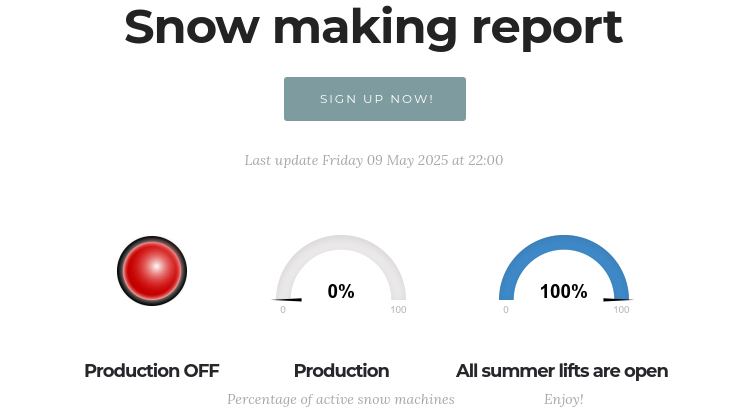 To see the snow situation on the Gran Risa slope and on the world cup training slopes click here.